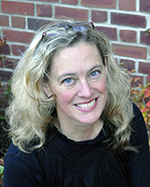 Interfaith Connection's executive producer and host Jackie Fuller joins Katy Giebenhain for a conversation about Fuller's interfaith work in the Washington, D.C. Metro area and the upcoming Religion Communication Congress 2020 which is sponsored by The Religion Communicators Council.
The March 17-21 Religion Communication Congress 2020 includes speakers:
Wajahat Ali, CNN Contributor and Contributing Op-Ed Writer to The New York Times
Rabbi Rick Jacobs, President of the Union for Reform Judaism
Amelia Kegan, Legislative Director, Domestic Policy at the Friends Committee on National Legislation
Dr. Simran Jeet Singh, Senior Religion Fellow for the Sikh Coalition and a Visiting Scholar at NYU's Center for Religion and Media and others.
Thank you to the Church of the Epiphany for kindly providing our interview site.