Episodes
Tuesday Dec 19, 2017
Tuesday Dec 19, 2017
Dylan Miller spent his last year of college living in a hut he built himself in the middle of the woods. While it was part of his capstone project on living a minimalist life it was truely much more than an "assignment."  Dylan discusses his approach to life, what led him to this project and where he is going from here in this truely unique perspective on living an examined life.
Monday Sep 01, 2014
Monday Sep 01, 2014
What do monks do all day and what is their value in modern society? Is a Protestant, specifically Lutheran monastery a contradiction in terms? Listen to the story of St. Augustine's House, a Lutheran monastery in Oxford, Michigan and how Father Jude, formerly the Rev. Donald Motaka, found his way there with your host Dr.Christianson.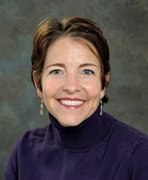 Monday May 12, 2014
Monday May 12, 2014
Dr. Largen has a delightful conversation with Bhante Sujatha about his personal story of becoming a Buddhist monk at age 11 and his subsequent  journey from Sri Lanka to the United States.