Episodes
Monday Apr 22, 2019
Monday Apr 22, 2019
Guest host Carla Christopher spent time with Michael and Zach Zakar, authors of Pray the Gay Away, a book that chronicles their experience of coming out to their Christian Iranian mother and their own personal experiences during this process of self-discovery. They are advocates for LGBTQIA+ rights and offer support to youth who are coming out through their mobile app, My Twins Chat.
This deeply personal and at times humorous discussion will make you laugh and make you stop and think.
Monday Dec 03, 2018
Monday Dec 03, 2018
Carla Christopher, a student at United Lutheran Seminary and a former Poet Laureate of York, Pennsylvania, talks about how we can have difficult conversations around challenging topics by creating a safe space where people can engage with one another and feel safe to be human. Conversations about race, diversity, and a gender can be difficult, but there are resources available to help any group or organization, no matter how small, to begin to share their life experiences with one another.
Learn more about Carla at carlachristopher.com and communityartsink.org.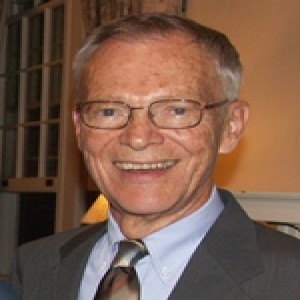 Monday Oct 22, 2018
Monday Oct 22, 2018
Pope Frances has called a special meeting in Rome for February 2019 to address the scandal in the Roman Catholic Church concerning the abuse of boys by priests, but will it be enough?
Dr. Christopher Bellitto, Professor of History , Kean University, and author of "Renewing Christianity.", explores the history and future of this ongoing crisis. How it has been handled and ignored in the past and what is being done about it now. He believes that–despite the bishops' historic reservations toward "secular" interference—the first call when abuse is suspected must be to the police.